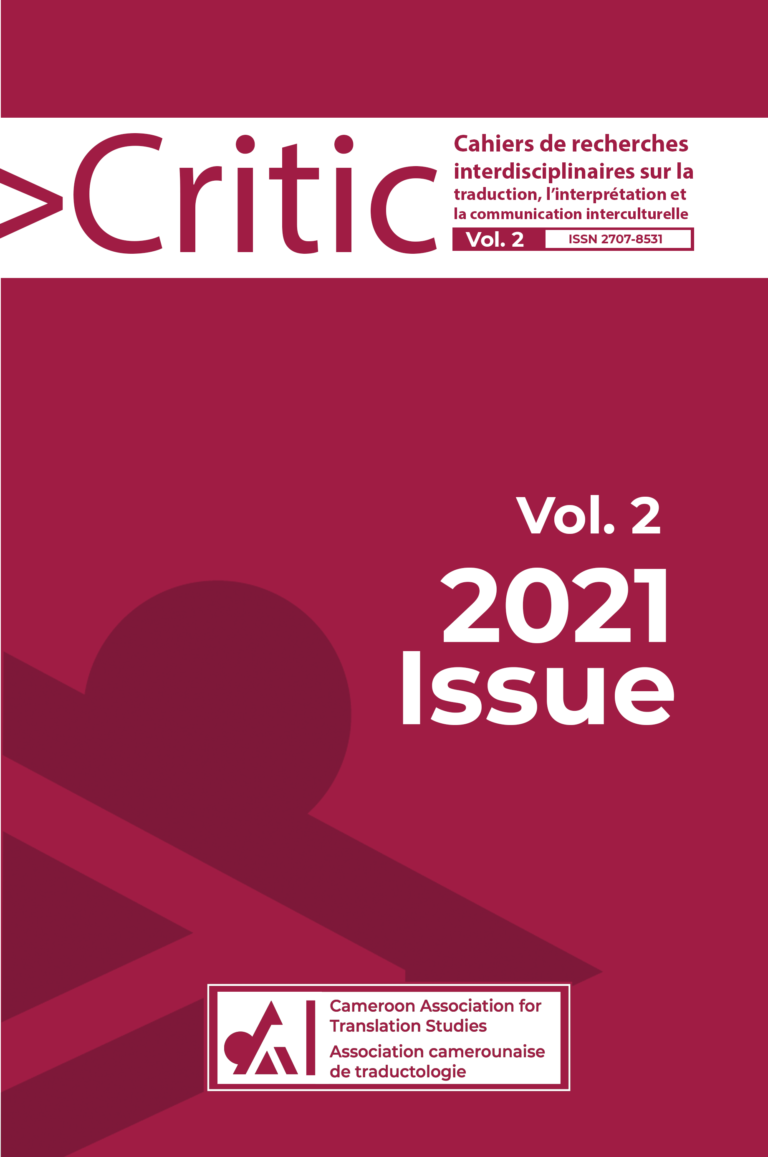 This 2021 issue of >Critic is a rich and eclectic collection, with contributions in English, French and Spanish. Topics covered include neural machine translation (NMT), ergonomics in the language industry, literary and legal translation, drama translation, as well as epistemology, and functionalist approaches to translation studies.
Contributors: Oumarou Mal Mazou, Jean-François Allain, María Isabel Rivas Ginel, Marie-Évelyne Le Poder, Amal Arrame, Bérengère Denizeau, Edmond Kembou, Micol Bez & Angelo Vannini, Caroline Richard, Alina Kornienko, and Carlos Djomo.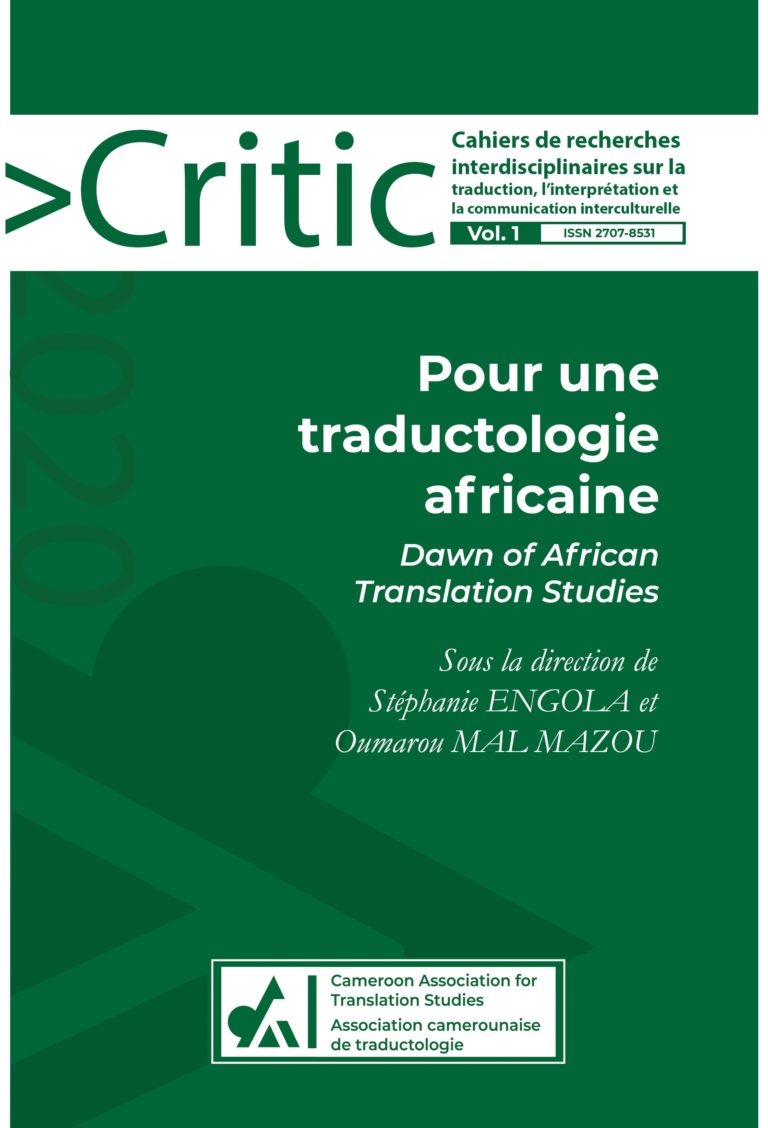 Pour une traductologie africaine
Dawn of African Translation Studies 
Edited by: Stéphanie Engola and Oumarou Mal Mazou
Contributors: Stéphanie Engola, Oumarou Mal Mazou, Tal Tamari, Birame Sarr, Valentin Moulin, Moussa Diène, Alice Chaudemanche, Arsène Joël Kuate, Carlos Djomo Tiokou, Arielle Abogha & Paul Marie Moyenga.
About the Translation Studies Journal
>Critic is an innovative scholarly journal which covers a wide range of interesting topics, from literary translation to audiovisual and multimedia translation through language technologies, translator training, conference and community interpreting, and intercultural communication. The journal is interested in anything related to languages, translation, culture, and multilingual communication. Published annually, it includes articles and book reviews spanning through the whole translation studies spectrum.
Periodicity

: 1 Issue per Year
Peer Review: Yes (Double Blind)
Article Processing Fees (APC): No
Access: Hybrid
Format: Print & Online

ISSN 2707-8531

 (Print).
Editorial Committee
 Advisory Board
As a new journal, we are not yet famous. But we are working towards that goal. Being new and run by young scholars does not mean we settle to play in minor leagues. We are targetting the World's top indexation rankings and, gradually thriving to feature there. 
So far, we do exist ONLINE. Check below.